This world class forum consists of some of the United Kingdom's finest specialists in the field of medical physics and electronics. Drawn from across the leading teaching hospitals and universities, members give their time freely to consider development and research projects specifically related to Spinal Cord Injury.
Members of the Scientific Committee, two of whom are spinal cord injured* are constantly developing new research projects which might benefit those living with Spinal Cord Paralysis. In addition they have considerable influence over the choice of thesis subjects elected by PhD students. Twice a year the Committee meets formally to assess its findings and to analyse and assess costs of new projects. In turn these are then submitted to the INSPIRE Board of Trustees for funding. This in effect gives the green light for projects to start.
Abbreviated Biographies:
---
Chairman – Emeritus Professor Peter Ellaway BSc PhD Chairman.  Currently Emeritus Professor at Imperial College London and Honorary Consultant at the London Spinal Injury Centre at RNOH Stanmore, Professor Ellaway's early academic career was spent at University College London. He then moved to Imperial College London as Professor of Physiology researching mammalian sensori-motor control.In 2012 he became Chairman of the INSPIRE Scientific Committee and also sits on the ISRT Scientific Committee.
Professor Jane Burridge.  As Professor of Restorative neuroscience at the University of Southampton, Professor Burridge leads the Research Group 'Rehabilitation and Health Technologies' with a particular interest in trialling electrical brain and peripheral nerve stimulation with robotic training. She graduated as a physiotherapist in Bristol then studied for a PhD at Southampton before working as a research physiotherapist in Biomedical Engineering at Salisbury District Hospital.She is also a talented musician, both playing and teaching the flute.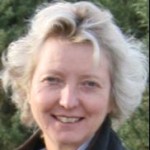 Dr Paul H Chappell BSc PhD CEng FIET FIPEM MInstP SMIEEE.  A Senior Lecturer at the University of Southampton and a member of the Electronics and Electrical Engineering Research Group in Electronics and Computer Science, Dr Chappell's research interest is in the field of Biomedical Engineering. He currently teaches postgraduates and final year undergraduates, covering the subjects of medical electronics, power electronics and electromechanical design.Paul has published one hundred and sixty papers in this field.
Professor Michael Duncan Craggs PhD BSc(Hons) MSB CBiol CSci MIPEM.  Emeritus Professor of Applied Clinical Neurophysiology at UCL Medical School and Director of Neuro-spinal Research & Consultant Clinical Scientist for the Functional Assessment & Restoration Service at The London Spinal Cord Injury Centre, RNOH Stanmore, Professor Craggs is one of the World's leading authorities on the clinical development and application of medical devices.In 2007 he was elected a Fellow of the Royal Society of Medicine.
Professor Nick Donaldson MA PhD CEng MIEE MIPEM.  After graduating in Engineering and Electrical Sciences at Cambridge, Professor Nick Donaldson worked for the Neurological Prostheses Unit at the Medical Research Council where he helped develop the renown Finetech-Brindley Bladder Controller for people with Spinal Cord Injury.Since 1992, he has been Head of the Implanted Devices Group (IDG) at University College London (UCL) where he teaches 'Medical Electronics & Neural Engineering'.
Dr Maggie Donovan Hall MPphil PhD.  As a Health Psychologist at the University of Southampton, Dr Maggie Donovan-Hall's work involves a combination of research and teaching and leading the large MPhil/PhD programme. Her research projects have involved different patient groups with a focus on Functional Electrical Stimulation (FES) for people living with Spinal Cord Injury.She works in a multidisciplinary team of therapists, engineers, bio-engineers, prosthetists and consultants.
Dr Roger Fitzwater*.  After qualifying at the Welsh National School of Medicine, Dr Roger Fitzwater chose to become a member of the Royal College of General Practitioners (RCGP) and was subsequently appointed a GP trainer, the youngest of his peer group. In 1988 he was elected as an examiner for the RCGP, an accolade sadly quashed by a partial T11 Incomplete Spinal Cord Injury.He went on to become an Honorary Research Officer at the RNOH Spinal Injuries Unit.
Mr Matthew H Fraser BM FRCS. Following graduation at the University of Southampton, Matthew undertook core training in General Surgery and Orthopaedics in Bradford and Birmingham before specialised training in Spinal Injury and Rehabilitation in the NorthWest Spinal Cord Injury centre in Southport, Merseyside under Mr Kookal Krishnan.
In 1993 he became a Consultant in the newly purpose built centre which has a special interest in High level ventilation-dependent tetraplegia with a successful Domiciliary Ventilation and Assistive Technology programme. From 1996 to the present he has worked at the Queen Elizabeth National Spinal Injury Unit in Glasgow which has an integrated Research programme with the Universities of Glasgow and Strathclyde (Scottish Centre for Innovation in Spinal Cord Injury www.scisci.ac.uk). He has published more than 30 papers in the field and continues to have research interests in Neuro-urology and Neuropathic pain.
Emeritus Professor Stephen Lillicrap DSc FInstP Cphys.  Professor Stephen Lillicrap is Emeritus Professor of Medical Physics at the University of Bath. He recently retired after 27 years as Head of Medical Physics at the Royal United Hospital, Bath and Director of the Bath Institute of Medical Engineering.He has served as Editor of the Journal of Physics in Medicine and Biology, is a past president of the British Institute of Radiology. He has served on several international bodies including WHO, UN, IEC and EC.
Professor Ian Swain BSc PhD CEng FIET CSci FIPEM.  Professor Swain is Director of Clinical Science & Engineering at Salisbury District Hospital, Professor of Clinical Engineering at Bournemouth University and Clinical Director of Odstock Medical Ltd. He read Electronic Engineering at Southampton and completed his Ph.D "Adaptive Control of an Arm Prosthesis" in 1982.He was a Research Fellow in Neurological Rehabilitation. He has 7 patents and has written 150 papers on biomedical engineering.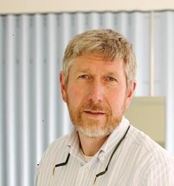 Mr Robert Tylor* Trustee & Lay Member.  In 1989 Mr Robert Tylor sustained a T2 Complete Spinal Cord Injury as a result of a road traffic accident. Since 1990, he has been a volunteer with the INSPIRE Foundation, first sitting on the member's Executive Committee then on the Scientific Committee when it was formed in 1995. He became a Trustee in 2005.Though not a professional therapist or researcher, he has contributed enormously towards research programmes for the INSPIRE Foundation.