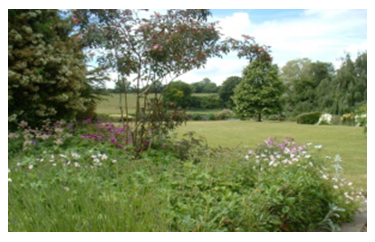 Lord and Lady Amherst will be opening their delightful gardens in Cheriton village near Alresford (postcode SO24 0PR). See map for directions.
For a small entrance fee, guests are invited to walk around the grounds of Cheriton Cottage, admire the flowers, plants, shrubs and lawns and take professional advice from the local Nursery who help stock and tend the garden.
The INSPIRE Foundation of which Lady Amherst is a patron benefits from the event and will be manning an information stand. All members, their families and friends will be warmly received. Tea and homemade cakes will be available throughout the afternoon.
We would love to hear from any Volunteers who wish to help either in the refreshment tent or at INSPIRE's information stand: Telephone: 01722 336262 Ext 2465